|
|
|
- + -
|

= DEATHOGRAPHY =
"...From Morbid Ruins/Path Of The Necromaniac" Live 7"EP 2019
Horrible Death Records 002
Official bootleg!
Live at Kunstverein, Nürnberg - September 23rd 2006
Released on February 13th 2019 celebrating the
10th anniversary of "On Pestilent Winds..."
Lim. 500 copies, handprinted covers, handstamped labels
Available exclusively only through the following labels & distros:
Germany & Europe: SEPULCHRAL VOICE RECORDS
Asia: PULVERISED RECORDS
Ireland & Great Britain: INVICTUS PRODUCTIONS
South America: CAPTORS OF SIN
North America: THE AJNA OFFENSIVE
& a limited amount at the current european tour of VENENUM!
Line-Up:
S. Eberlein - Screams OF Poisoning Darkness
P. Tauch - Strings Of Horrible Death
S. Engelhardt - Hellish Cannonfire
S. Kuhr - Strings Of Morbid Doom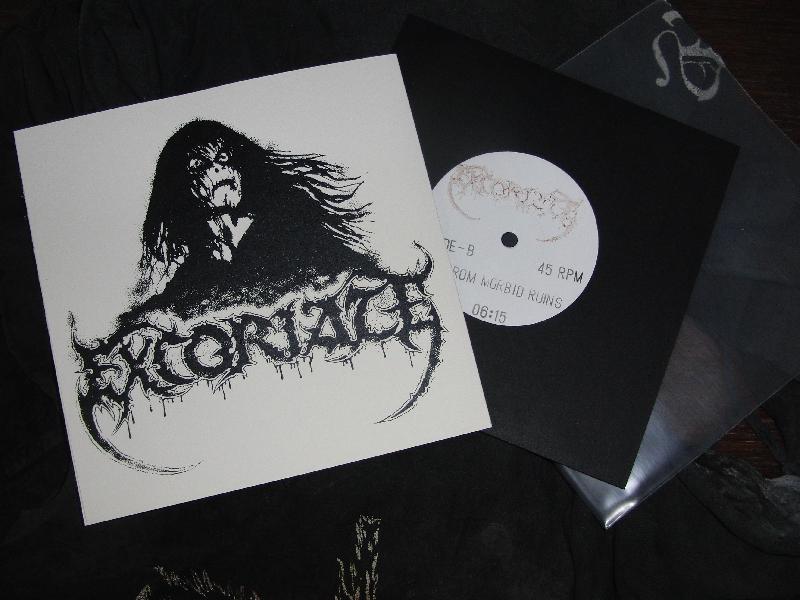 - - - - -

"On Pestilent Winds" CD/LP 2009

Sepulchral Voice Records CD02 / LP02

Recorded 6th-8th January 2006
CD released on Friday 13th February 2009
Vinyl released on Thursday 17th December 2009
Available through: www.sepulchralvoice.de

Line-Up:
S. Eberlein - Screams Of Poisoning Darkness
P. Tauch - Strings Of Horrible Death
S. Engelhardt - Hellish Cannonfire
S. Kuhr - Strings Of Morbid Doom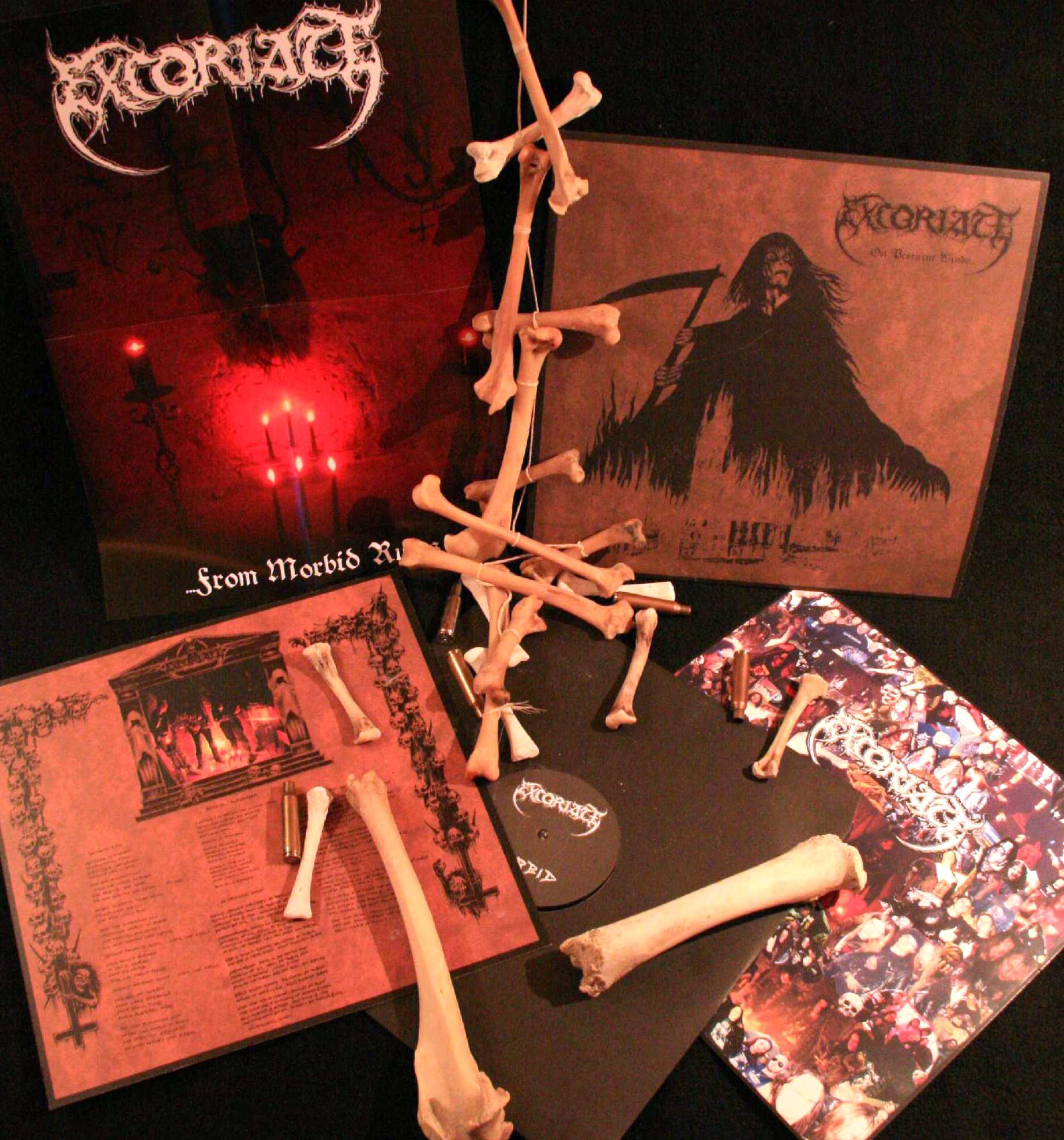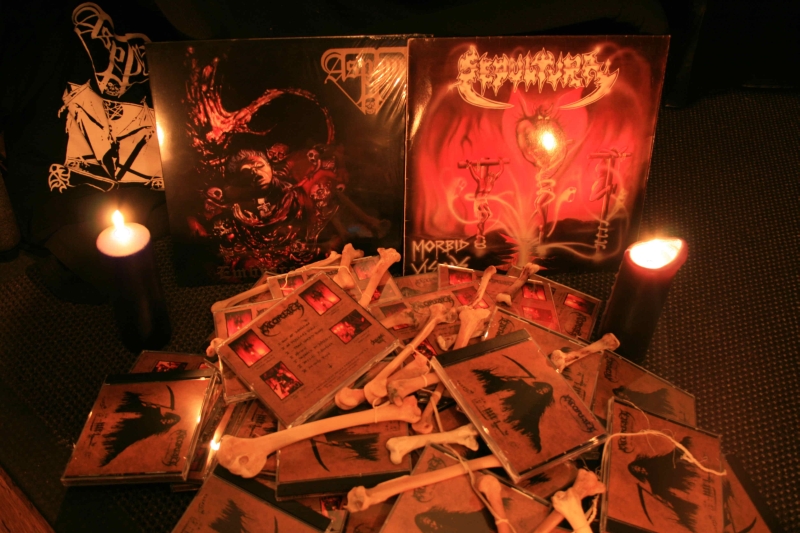 Some screams from beyond:

"...crushing evil from the depths but with heavy metal fury...
it sounds like the breath of hell!"

"This album precedes so much of the new waves of Death Metal and it kills!"

"There is no escape from the tormented, mean edge, especially when its thrust
is controlled by these ripping, slicing guitar riffs, god what a great fucking tone!
This is what more death metal would sound like if people only understood..."

"...how the drums sound, straight from the tomb and dripping with an old death metal feel. Death Metal records this good are truly few..."

"From the beginning to the end, every minute of the music sounds filthy and radiates
such an enormous power at the same time - absolutely no weakenings!"

"Where did this come from?! Seriously what the hell! This is Consuming Impulse
+ early Sepultura, with a vocal style on par with Jeff Becerra. You'd swear some
punk ass kids made a rehearsal tape in 1986 and buried it for 20 years..."

"From the minute it starts it has its fucking hands around the throat.
This is true filthy death metal of the highest caliber..."

"Evoking the skinless, raw torment of their namesake, Excoriate summon seven tremors
to shift the stones, releasing horror that thunders and seeps, taking shape
and shuffling dirt under foot, propelled by unsatisfied hunger. Primeval...
Fuck progress, forget treatment, and let it fester."

- - - - -

"From Morbid Ruins" Rehearsaltape 2004

Recorded 23rd September 2004
Released a couple of weeks later in October 2004
Sold out!

Line-Up:
S. Eberlein - Screams From Morbid Ruins
P. Tauch - Strings Of Horrible Death
S. Engelhardt - Hellish Cannonfire
S. Kuhr - Strings Of Morbid Doom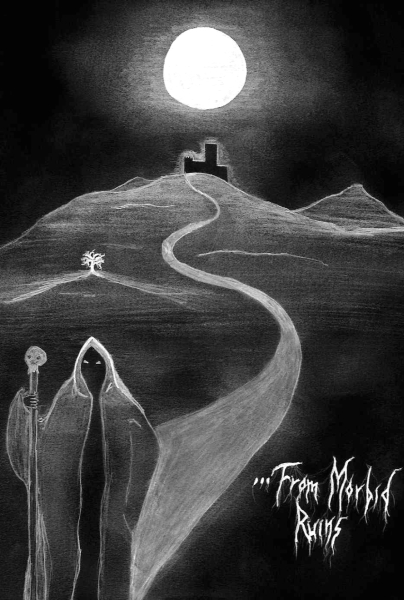 - - - - -

"Horrible Death" Demotape 2003

Recorded 14th+15th December 2002
Released sometime around May/June 2003
Sold out!

Line-Up:
S. Eberlein - Screams From The Grave
P. Tauch - Strings Of Horrible Death
S. Engelhardt - Hellish Cannonfire
M. Stüllein - Strings Of Doom